The Little Tikes Trampoline is a very popular indoor toy for kids aged 3 – 6 years old. It has a large jumping surface (3 feet across) and good bounce. Your kids will absolutely wear themselves out on this trampoline.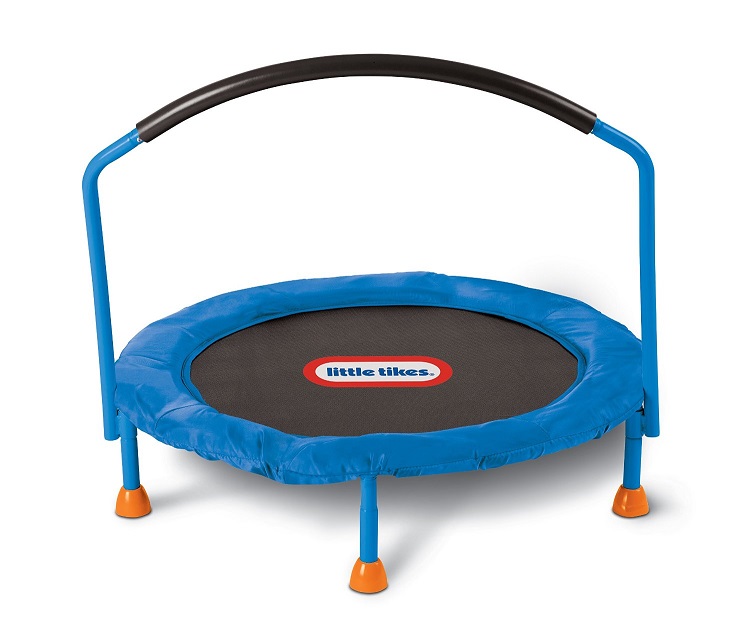 Little Tikes Trampoline Review
This is the best selling children's trampoline on the market. You will see nothing but positive reviews on this product. It's easy to assemble, sturdy, and a great way for your kid's to exercise.
Here are some of the features:
Easy to assemble

Handle bar for stability

Easy to move
Plastic and metal for durability
Made for indoor use
The Little Tikes Trampoline is a toy that we recommend for several reasons:
It's very affordable
 It will last a long time
 A great way to keep your kids fit