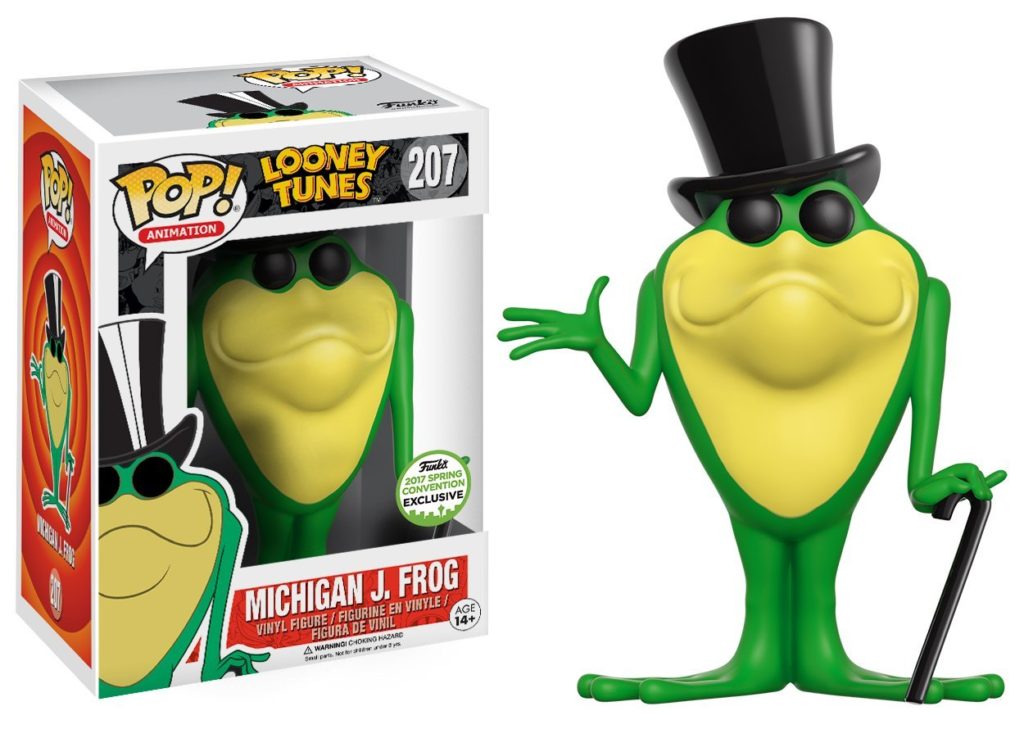 Funko Pop Michigan J. Frog
Funko Pop is one of our new favorite toys and you can see why. Look at the Michigan J. Frog figure above, which will be released on March 24, 2017. This exclusive vinyl figure character comes from the cartoon series Looney Tunes.
They stand just under 4 inches tall and are intended for kids (And Adults) ages 3+.  This vinyl figure will be a very popular toy this spring and summer. Be one of the first collector's to get one when they are released in two weeks.