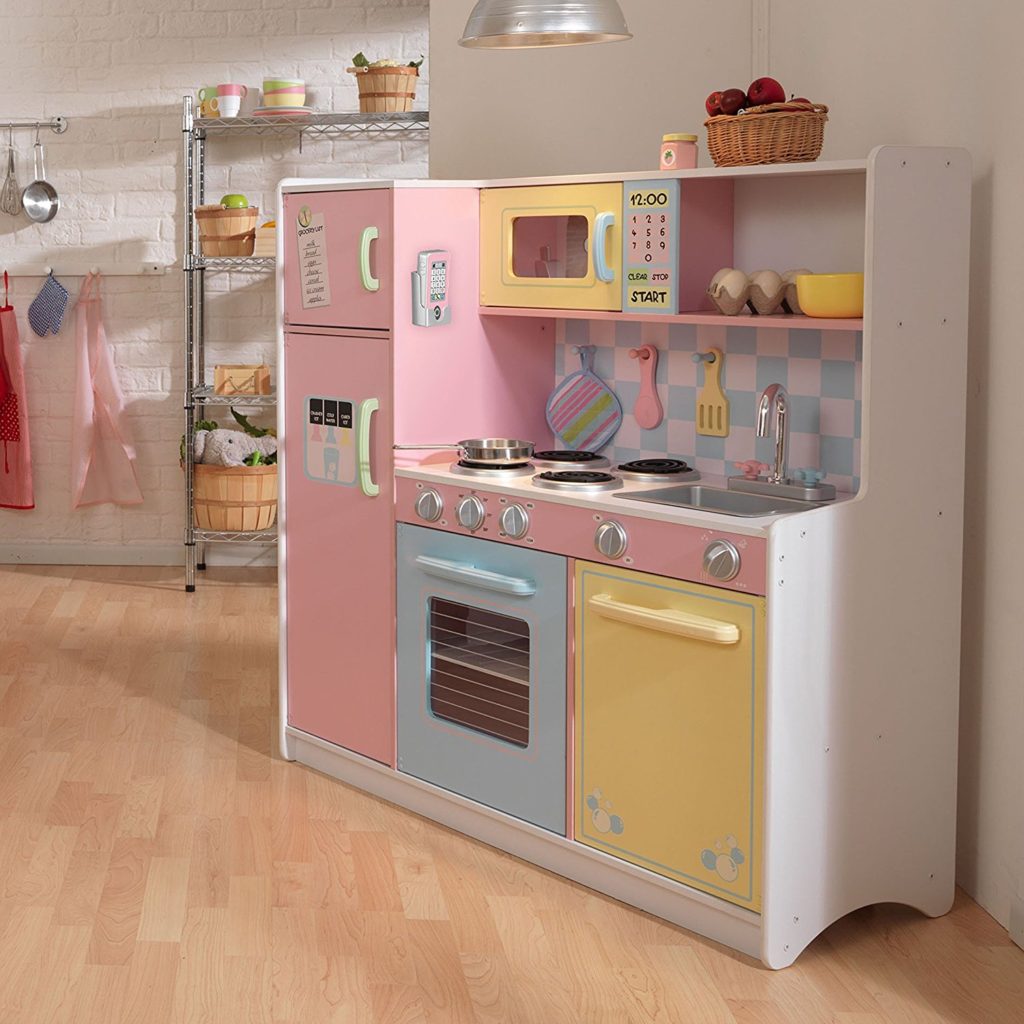 This is the KidKraft Large Kitchen, one of the cutest kids kitchen sets ever made. It features a refrigerator, microwave, oven, stove, and more. The oven, refrigerator, microwave, and freezer all open and close.  The sink is removable which allows for a quick clean up. This is a very realistic toy and has tons of really cool features.
The KidKraft Large Kitchen measures 42.2 x 16.2 x 42.9 inches (LxWxH) and weighs 88.2 pounds. Making it big enough for several children to play at once. This is a very sturdy kitchen set because it is constructed of wood. It is very durable and will stand up to wear and tear.
Your children can "cook" dinner next to you at night, using their own new kitchen set. They can follow along and learn the steps needed to make a real meal.